Gosh, there is a bit going on in Victoria today!
There has been plenty of chatter these last few weeks about the state of the emergency bill being extended. This is the bill that gives the Victorian government power to do things like creating social distancing laws, forced people to quarantine if they have Covid-19 or are close contacts, give out fines for breaching physical distancing rules etc.
Looks like the nine-month extension is still the go, but some amendments have been made.
Following on from the Victorian mental health royal commission report:
Just on that zoom called with the Queen, I mentioned earlier.
Queens Elizabeth has praised South Australia's handling of the COVID-19 pandemic when speaking with Premier Steven Marshall and Governor Hieu Van Le.
Marshall told the Queen that South Australia was "getting almost back to a sense of normality" after restrictions and other measures to combat the coronavirus, reports the AAP.
He said it had been a great co-operative effort between the state's health services, the police, the government and the people of SA.
The Queen sound fairly pleased with that:
That sounds very good. It must be very encouraging that they can all get together again.
A well-known Sydney pub has been fined for multiple Covid-19 breaches after nearly 10,000 NSW venues were checked by inspectors, AAP reports.
Sydney's Lord Wolseley Hotel has been fined $5000 for multiple Covid-19 breaches and an additional $2400 for missing two subsequent court appearances.
The penalties were levied after inspectors from Liquor & Gaming NSW in September found the director of the Ultimo pub had not properly registered the venue as a Covid-safe business.
The venue didn't have an approved Covid-19 safety plan and wasn't properly record the entry times of patrons on sign-in sheets.
In October, the defendant elected to have the matter heard by a court but then failed to appear on two occasions.
Liquor & Gaming NSW Director of Compliance Dimitri Argeres on Tuesday warned venues to stick to the rules:
What has not changed, is having robust, digital check-in processes that allow for effective contact tracing … and a clear COVID Safety Plan.
Inspectors from Liquor & Gaming NSW, NSW Fair Trading and SafeWork NSW say they have conducted 9,783 Covid safety visits, have issued 330 penalties worth $1.3m and temporarily closed four businesses.
No local cases in Queensland either (not that that's that surprising nowadays).
The summer just gone was Australia's wettest in four years, with official data showing there was above average rainfall as a cooling La Niña imposed itself across much of the continent.
The average temperature across the continent was slightly above average, representing a respite from the previous two summers that remain in the nation's top two on record for heat.
Data from the Bureau of Meteorology showed the wet summer included an especially drenched December. Countrywide, it was the third wettest on record going back to 1900.
You can read the full story below:
A Holocaust museum is set to be established in Tasmania, with the support of the state government, the federal treasurer says.
No new local cases in NSW, huzzah!
Here is Victorian premier Daniel Andrew's full statement:
Victorian politicians are discussing the royal commission report in parliament now.
The premier has already committed to implementing all of the report's recommendations.
Opposition leader Micheal O'Brien has called on the government to apologise.
The chair of the Victorian mental health care royal commission, Penny Armitage, has spoken today following the release of the rather damning report into the state's system.
The mental health system has catastrophically failed to live up to expectations and is woefully unprepared for current and future challenges.

The 2019-20 severe bushfire season and the Covid-19 pandemic have shone further light on the pressures of the system.

Personally, I was shocked by what I heard and what I saw during the course of this commission. The system wasn't compromised in part. Its foundations were broken.
Eight teenagers and an octogenarian nun have head to an Australian court this morning to launch what they hope will prove to be a landmark case – one that establishes the federal government's duty of care in protecting future generations from a worsening climate crisis.
If successful, the people behind the class action believe it may set a precedent that stops the government approving new fossil fuel projects.
As with any novel legal argument, its chances of success are unclear, but the case is not happening in isolation.
You can read more about the case below:
And listen to the amazing Full Story podcast episode on the topic here:
A spokesman for Queensland SES is giving an update on the cyclone situation now.
He said it's expected to be a calmer day than Monday:
Weather-wise for our region, in particular, Cassowary Coast, Cairns, and the northern parts of the coast, we're not anticipating to see any of the weather that occurred yesterday.

State Emergency Service had 127 jobs in total. They're still working their way through those. Some are completed and some we're still working on. The majority of those were impacted by trees, so trees impacted houses or, unfortunately, impacted and brought down power lines, therefore, causing a large outage of power across the whole region which Ergon is still working on at this stage.

Although a system that hasn't crossed the coast and hasn't been a cyclone until this morning, it has impacted Cairns quite heavily and SES has had a major response.
This is just in but Australian music industry icon Michael Gudinski has died suddenly overnight.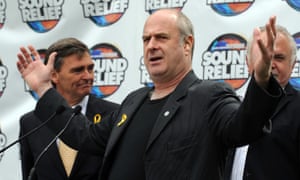 Known for running the Mushroom Records, Gudinski was also credited with launching Kylie Minogue's career. He was extremely active in the last year creating a popular Covid at-home music concert.
It is being reported that he died of a heart attack in his Melbourne home.
Federal treasurer Josh Frydenberg has had a hearty dig at Queensland premier Annastacia Palaszczuk for requests for an extension of jobkeeper for tourism operators in her state.
In a Courier-Mail opinion piece, Frydenberg has accused the Queensland government of not pulling its weight when it comes to Covid-19 supports. The federal government has generally taken the position that it's Queensland's own fault its tourism operators are struggling because of their hard approach to borders.
Honestly, most of the opinion piece is just a pretty dry list of federal government support programs, but the general gist is as follows:
No amount of grandstanding and petty politicking by the Queensland Premier will detract from the indisputable fact that when it comes to the economic response in Queensland, the Morrison Government has done the bulk of the heavy lifting.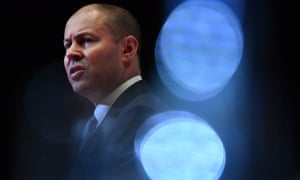 Cyclone Niran has 85km/h winds and 120km/h gusts as it slowly tracks north-east about 235km north-east of Cairns this morning, leaving homes without power and causing flooding in some areas.
The Bureau of Meteorology says it will continue intensifying over the next day or two.
The cyclone is expected to continue moving slowly to the northeast during today, before becoming slow-moving or drifting back slowly to the west this evening into Wednesday.
Notionally the cyclone will turn into a category 2 system by 1 pm today and intensifying into a category 3 storm by Thursday morning.
Luckily it is moving away from the coast and the eye of the storm isn't expected to hit land.
But, a gale warning has still been issued for coastal and island communities between Cape Flattery and Innisfail, with gusts up to 100km/h expected by Wednesday.
The winds already left about 42,000 homes without power in the region and two people were rescued from floodwaters near the Star River, west of Townsville on Monday.
Andrew Leigh, the federal Labor MP for Fenner in the ACT has been asked about the allegations of historic rape by a current cabinet minister while speaking to the 2SM radio station this morning, calling for a full investigation:
The Prime Minister needs to live by the words that he uttered when the issue of sexual assault in Parliament House came up, saying that we need to take this seriously. And if he does that, then we need a full investigation of what's gone on and potentially the minister should also stand aside during the course of that investigation.
As that lock-up has just finished, here are the broad strokes of that report from AAP:
Victoria's mental health system cannot meet the needs of the people it's designed to support and a complete rebuild is necessary, a royal commission says.
The creation of a new Mental Health Act no later than mid-2022 and a new authority to hold the government to account are among dozens of recommendations to reform the system.
It also said a mental health and wellbeing commission, with at least one commissioner who has lived with mental illness, should be established to hold the government to account.
Other recommendations include the creation of a chief officer for mental health and the creation of between 50 and 60 local adult mental health services, to ensure people can get treatment close to home:
Despite the goodwill and hard work of many people, Victoria's mental health system has deteriorated for a multitude of reasons and over the course of many years.
The report says a lack of resources has meant many people were turned away unless they were in absolute crisis.
We heard from people and their families, at times in harrowing detail, about the impacts of being turned away from services at their darkest hour, and the sometimes tragic consequences of this.
The commission's recommendations – 65 unveiled on Tuesday on top of the nine previously canvassed in its 2019 interim report – include a review of mental health laws five-to-seven years after the new act is introduced.
If this topic is difficult for you, you can call Lifeline 13 11 14 or Beyondblue 1300 22 4636.