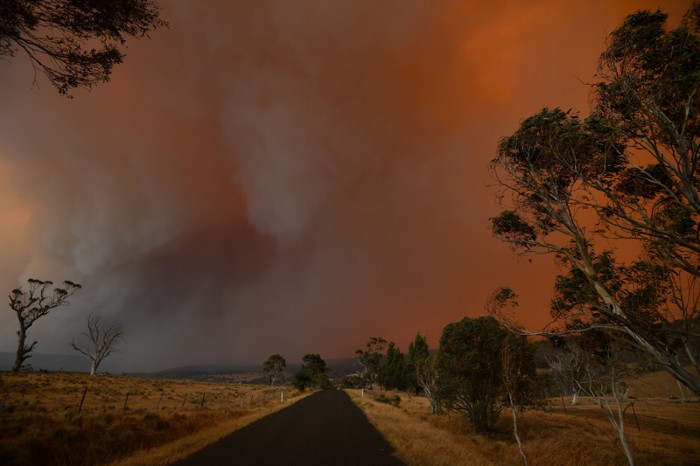 Atmospheric science
06 April 2021
Particle pollution from the devastating Australian wildfires of December 2019 and January 2020 warmed part of the atmosphere by 1 °C for roughly six months.
Wildfire smoke contains small amounts of a type of particulate matter called black carbon. When black carbon particles are injected into the atmosphere, their dark colour causes them to absorb sunlight and warm the surrounding air.
Pengfei Yu at Jinan University in Guangzhou, China, and his colleagues used a climate model to determine the effect of the Australian wildfires on stratospheric temperatures in 2020. The stratosphere is the portion of the atmosphere that extends from roughly 10 to 50 kilometres above Earth's surface and contains the ozone layer.
When the team incorporated smoke from the wildfires into the model, parts of the Southern Hemisphere's stratosphere warmed by 1–2 °C. This warming effect persisted for approximately six months after the fires.
The model also showed that stratospheric smoke particles increased the destruction of ozone molecules in the Southern Hemisphere's skies. The wildfires probably contributed to the fact the ozone hole was larger than usual in 2020, the authors say.